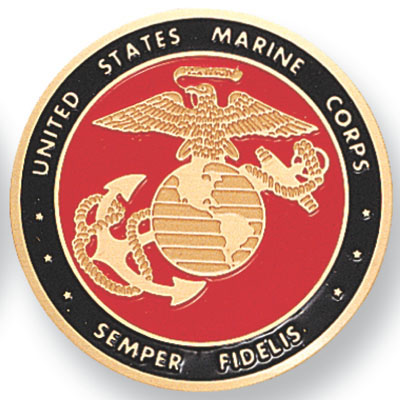 Every brewery has a beer that sets them apart from the rest.  The beer might be their forefront beer that sets the tone for their brewery (Sierra Nevada Pale Ale or New Belgium Fat Tire) or a once in a year big brew that goes off the shelves faster than it was put there.  While some breweries hold special events to give away these special beers (see Dark Lord Day, Kate the Great Day, etc.) and create a cult like following, other breweries have beer geeks salivating over the release date of when they will be on the market.  Some are overpriced, some are overrated, and some need to age for a few years.  Welcome to the world of the Russian Imperial Stout (working on a write-up of a recent tasting as I type this).
When I originally brewed the original Semper Fi Sarge, I wanted to make it as big and complex as I could for a Russian Imperial Stout.  I wanted it to have a decent amount of vanilla, oak, and bourbon flavor.  For this recipe, the only changes I made were with the vanilla flavors and the bourbon used.  Although the Four Roses Oak Chips come straight from a used barrel, I still soak them in bourbon for a week prior to adding them to the secondary.  Last time I used Makers Mark 46 and this time I used Four Roses Single Barrel.  For the vanilla, last year I used 3 vanilla beans, and this year I used a concentrated bourbon vanilla extract.  I'm really wondering what the difference will be for both the bourbons and the vanilla component.  I'll just have to wait a long time to find out.
Date of Initial Brew: 4/9/11
Type of Beer: Oak Aged Bourbon and Vanilla Imperial Stout
Name of Beer: Semper Fi Sarge
Extract or All Grain: All-Grain
Grains used: 20lbs American 2 row, 3 lbs Chocolate Malt, 1.5 Roasted Barley, 2 lbs Cara 60L, 8 oz Victory Malt, 4oz Black Patent
Hop Schedule: 1oz Chinook (60), 1oz Chinook (30), 1 oz Amarillo (15)
Spices Used: 12 oz Molasses (5), pure vanilla extract in primary, Four Roses oak aged (4 roses) bourbon barrel chips (secondary)
Yeast: 2 x American Ale
Original Gravity Temperature and Reading: 1.1325
Secondary Fermentation Date:  4/17/2011
Specific Gravity Temperature and Reading:  
Bottling Date: 5/20/2011
Final Gravity Temperature and Reading:  1.022
ABV%: 14.5%
First bottle drank date:
NOTES: 
Although it never happened in my first batch of Sarge, this years batch had so much fermentation it literally blew the lid off the primary fermenter.  I was working outside and Ashley ran out and said "your beer just got all over the office". Crap.  I went inside, put the cover back on and them clamped down the lid with some vice grips.  The lid was swelling pretty good so I knew the beer would have some kick to it.  I still hope it didn't get infected, but it seemed fine when I transferred to the secondary and bottled it.  I could have let it sit longer on the oak, but I figured it would sit long enough in the bottle.  Chances are, it will be two months before I even crack a bottle.  This was the first beer I actually used the labels Ashley made me.  I know Don King would sue my ass if I used these and tried to sell the beer.  Bring it.
Here it is after a month in the bottle.  Mouthfeel is pretty thin at the moment but the taste is there.  It's coming along right where I want it to.